February 9th, 2021 was a historic day for the United Arab Emirates. On this day, the UAE became one of only five countries, and the first in the Arab world, to send a probe to our celestial neighbor, the red planet of Mars. As our scientists have ventured into space to discover some of the mysteries of the Martian climate and geography, millions (if not billions) of people are also discovering how much we can accomplish through imagination and collaboration. In making this historic journey, we have not just made a journey through space, but an incredible, scientific journey as well.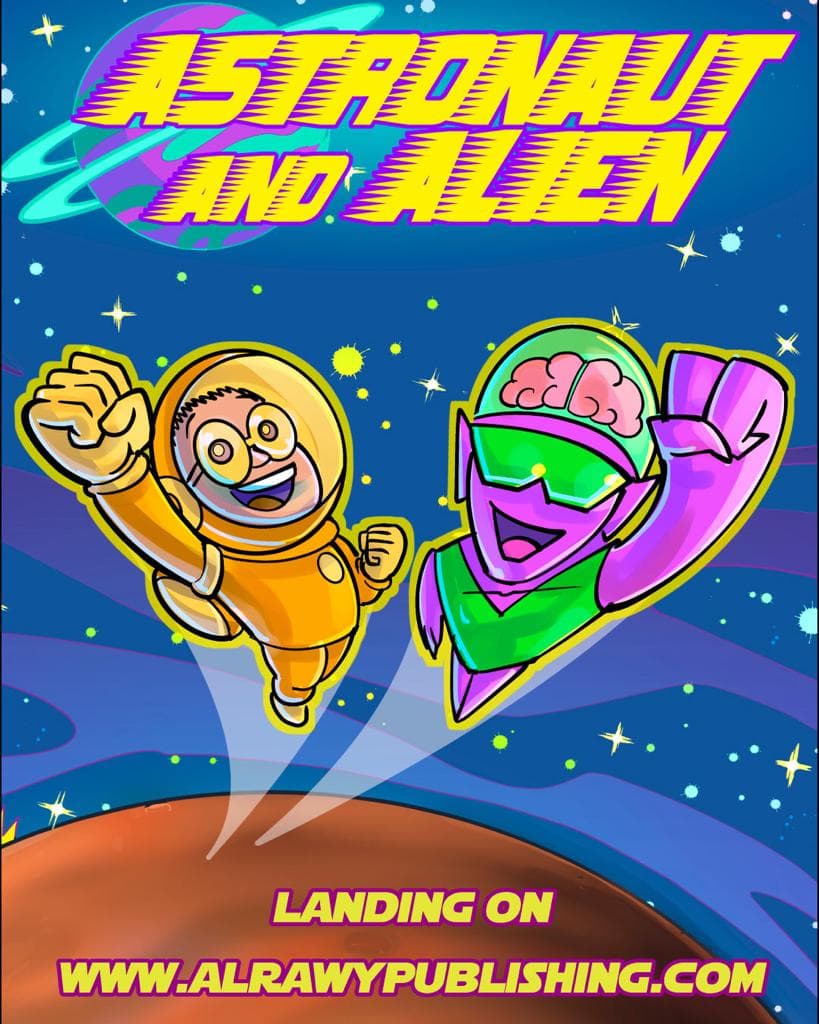 Now, when young children of the Arab world look up into the night sky at a small red light, they will see a place that represents years of hard work and accomplishment. All of this could not have been possible without coders, scientists, and experts from so many fields. Because of this, anyone interested in becoming a coder or an astronaut has proof that even the sky is no longer the limit. Like scientific exploration has done for millennia, this metal voyager, the Hope Probe, tells a story that forces everyone paying attention to dream big. If you've ever watched a rocket enter space with awe, it is this feeling that inspired a new graphic story available now!
The new comic Astronaut and Alien harnesses the magic and excitement of space travel in a story about friendship, hard work, and integrity. The main character, Nasser, takes a journey to a new planet, just as the UAE did on February 9th, where he meets a strange and curious alien. With a secret mission of his own, Nasser will come face to face with not just a new purple friend, but also one of the most difficult decisions he has ever had to make. Just as the Hope Probe has inspired millions watching the skies, Astronaut and Alien will inspire readers with a story that shows the power of representation. We all have different stories, and when you read this one, you will experience the universal themes of love and exploration.
If you or someone you know would enjoy a science fiction tale with colorful images and sidesplitting humor, this is the perfect webcomic. We would love to hear your feedback, and we hope that the story and these characters are as much fun to read as they were to create!